Embodied First Nations Knowledge Deepening
A certified online learning

experience

 grounded in First Nations perspectives, wisdom and worldviews that moves beyond the limitations of the outdated cognitive and deficient-based "

Cultural

 Safety" training. Facilitating a strength based, refreshed and

deepened

 approach to building the cultural intelligence of Australian Organisations & People. 




Enrolment Pledge!  
Are you deeply committed and ready to come along this incredibly  exciting journey with us? Be one of the first to leap into this bespoke learning experience by pledging your commitment below! 
Highly Accessible
Self-Paced Video Modules & Easy Login Access Via App or Login Portal. A flexible learning approach that allows you to digest and process content in your own space and time, without feeling pressured or rushed. 
First Nations Way
Delivered as an "On-Country Yarning Circle" experience. Grounded and immersed with ancient wisdom and different methods of cultural expression. A delivery style that is authentic, genuine and reflective of First Nations Ways of Doing and Being. 
Safe Space
A learning community that deeply values and facilitates a sense of safety, care and belonging for all involved. Free from judgment, this is a space that promotes healthy conversation and opportunities to seek clarification and ask questions. 
Greater Impact
All proceeds from EFNKD registrations fund Yarn Barks well-being, healing and cultural connections workshops and programs for First Nations Families and Young People throughout Australia. 
Embodied First Nations Knowledge Deepening (EFNKD)
Deconstructing and breathing life into the outdated "Cultural Awareness Training" Yarn Barks highly accessible Embodied First Nations Knowledge Deepening (EFNKD) is a first-of-kind learning experience suitable for individuals, corporates, education settings and community organisations. 
Facilitating content with an approach that is reflective of First Nations Ways of Being this learning experience will take you on a culturally immersed journey that deepens your understanding, awareness and connection to First Nations Culture and History. 
This certified learning experience explores "cultural safety" as an embodied practice. Grounded in First Nations perspectives, worldviews and through a trauma informed lens. Moving beyond the limitations of a cognitive training, the leaner will leave this space with transformed perspectives, renewed empathy and a deepened relatedness to First Nations Practices, Knowledge and Experiences on this land. 
The delivery approach of EFNKD places an emphasis on creating a safe, caring and respectful environment as the grounds for achieving meaningful participation and learning outcomes. We understand that all people come with differing levels of knowledge and prior learnings and we welcome all people to have a place around this campfire. 
EFNKD covers a diversity of topics through our format of Campfires (Modules) with accompanying Yarns (videos). You can review the featured content and learnings further down on this page. Housed on a professional online course software, this resource is living and evolving overtime. 
Too often trainings such as cultural awareness or cultural safety are floored in their deficient-based approach. Only exploring First Nations Culture and History through the colonial lens. EFNKD whilst still exploring the injustices, impacts and truths of colonisation, intentionally centres the unique strengths, qualities and methodologies that are central to First Nations Culture and People. 
EFNKD comes after the well received launch of Acknowledging Country Meaningfully (ACM). Our inaugural online learning experience which has achieved 5,000 enrolments in just over 12 months. EFNKD builds upon, strengthens and broadens the learnings featured in ACM. 
The format, delivery style, content and flexible accessibility of EFNKD is bespoke in nature. If you or your organisation are looking to strengthen your engagement approach with First Nations Communities and to transform your approach to reconciliation then this is for you. 
This is about moving beyond our acceptance of cultural safety and awareness as a cognitive practice . Written policies, strategic plans, empty promises and ambitious commitment statements have not, and will not, ever work alone. We work towards embodying cultural safety in our attitudes, values, actions, behaviours and ways of doing and being. 
This starts at an individual and organisational level. 
Cost & How To Gain Access
First Nations Knowledge Shared In This Resource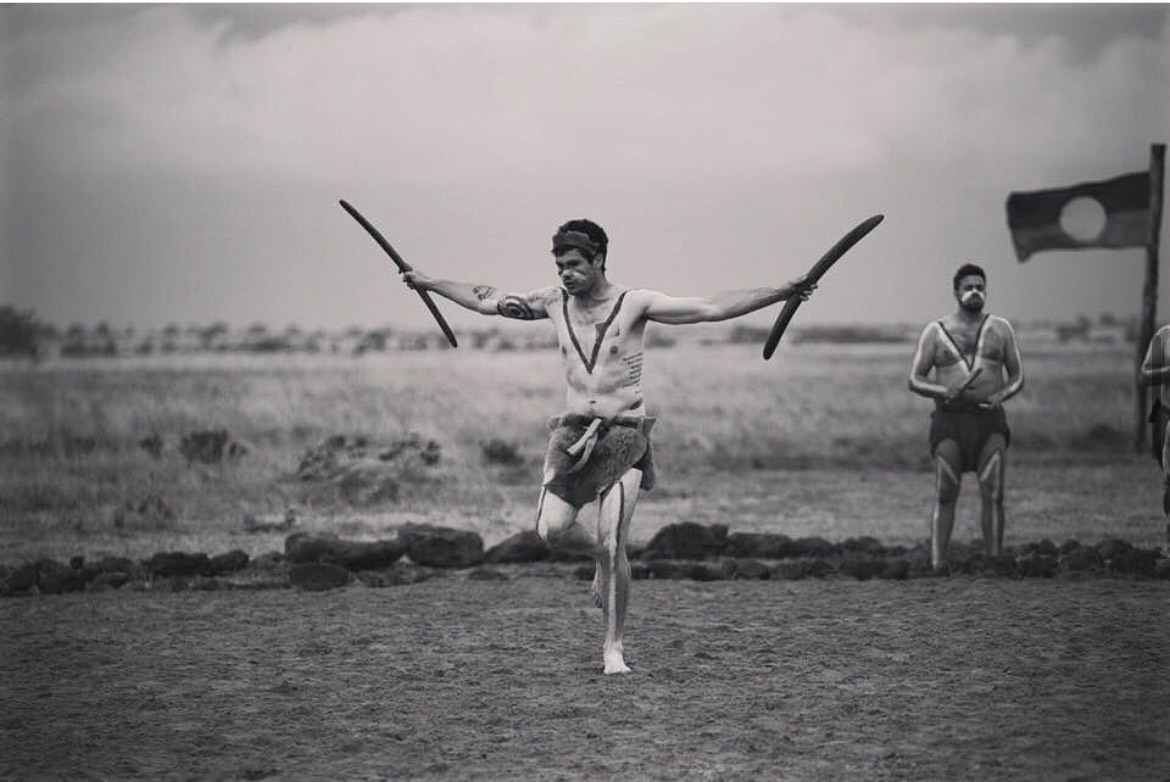 About The Facilitator & Course Creator
Will Austin is a proud Peek Woorroong Keerraay Woorroong First Nations Man from Victoria's Western Districts. Will is a grassroots leader committed to reviving First Nations knowledge, practices and ways of being to be embraced and acknowledged by a modern society.
Central to Wills character is love, empathy and authenticity. He is a natural and experienced facilitator and connector of all people. 
In addition to his role as CEO of Yarn Bark, Will is the Senior First Nations Manager at YLab Global, a Youth Co-Design and Consultancy Agency and is the Founder of Mental Health Promotion Charity, Turn to Me.
Will has a diversity of experience across non-for-profit, education, government and community settings and is passionate about combining his deep cultural wisdom, western knowledge and entrepreneurial spirit to create bespoke and highly accessible learning spaces for the broader Australian population. 
Megan
Wow! Will and the Yarn Bark team! This online course absolutely exceeded my expectations. I had no idea an online course could be experienced as authentically and as engaging as this. I felt like I was there, in the bush having a yarn! Will,you have been so generous in your knowledge sharing and emotional investment and your words have inspired me to push that little bit harder to center Indigenous views and ways of knowing in my organization. Thank you, thank you, thank you, the best investment in my learning I have made in a long time.
Kiah
The training you have provided has been incredible. The way you have incorporated traditional language has been a highlight, it really enhanced the learning experience. The way you invited your audience into your stories and allowed us to reflect on our own connection to the land was an incredible experience. Thank you!
Tara
This learning experience has been excellent and I feel incredibly privileged to have been able to participate and connect with the First Nations stories, memories and history. This learning resource is very valuable and I will revisit often as I continue my learning.
Sarona
Will, I feel deeply privileged to have listened to you share so much knowledge and history in a tender and vulnerable way. The care that you have taken while at times exploring some difficult concepts has not gone unnoticed. Learning the richness of First Nations history and culture from a First Nations person is invaluable, and I'm grateful that you've created a resource which facilitates that. I look forward to revisiting this course in future. Thank you.
Becc
This training has been fantastic, thank you for sharing so openly Will. It has been an insightful, informative and inspirational journey. Thank you.
Shane
It was not the journey I was expecting and I have arrived at a destination different from what I had envisaged, but that destination is so much better.
Louise
Thank you for providing such a thought provoking experience. I admit I began with an expectation of learning more substantial information about first nations political situation and culture, but what I received was something far more cerebral and sensitive, with lessons that can be applied to life in general.
 Louise 
I applaud the presentation style. It's calming, natural and complements the information being presented.
Riya
Thank you heaps Will for taking us along this incredible learning experience. There is so much for me to keep coming back to, and I'm excited to see you review and update as time passes. Your facilitation was so genuine, engaging and warm. You've created a really safe space for learning. Really grateful for the opportunity to access this course.
Nicole
Thank you also for making this a lifelong learning experience.Your actions show us intentional work and energy, and we are forever grateful.
Slavica
Thank you so much Will and Yarn Bark for this outstanding, beautifully conceptualised course. As someone else has already said, it's authentic and from the heart and exactly what is needed. I feel like it can speak to so many people and it's such an amazing window into the culture, history and worldview of First Nations People. I love that it's been filmed in nature, and I loved the emu encounter too, it made everything you were saying so real. Thank you, from the bottom of my heart.
Jason
I came into the course expecting, I admit, to come out with a 'formula' for acknowledging country, but I'm walking away with so much more than I could have imagined!
Pete
Thank you Will for providing this really amazing learning opportunity and experience.

If I had to choose one word to sum it up, it would be "authentic". It really felt like it was coming straight from the heart. The way it was produced really added to this feeling - if it had've been been more polished, I think it would have lost something. 

The pacing was excellent, and each lesson had a clear point and it never felt unnecessarily repetitive.




Nicole
Thank you also for making this a lifelong learning experience.Your actions show us intentional work and energy, and we are forever grateful.
Kelsey
This was genuinely the best training I've ever done and I look forward to taking on board everything I've learnt into my every day life. Thankyou Will!
Chloe
Thank you Will. I really appreciate your wisdom, encouragement and empowerment for Acknowledging County. You speak with such grace, truth and clarity to inspire my journey not only for Acknowledging Country meaningfully, but to continue with more confidence in my connection to First Nations People and Culture. Where there is so much stigmatised fear that pushes a divide, you changed the energy within me to remove hesitation and show up with courage and be empowered in this change through my actions, conversations and connections.
Stephen
Thanks, my brother Will. This was a fantastic course. I have learned more by doing this course than by trying to research alone.You are an amazing man with a beautiful heart. Thanks for your sincerity, vulnerability and honesty.
Enrolment Pledge!
Are you deeply committed and ready to come along this incredibly exciting journey with us? Be one of the first to leap into this bespoke learning experience by pledging your commitment below!